East End Park
is a 158.5-acre park located at the east end of Kingwood Drive. East End Park is perhaps the
richest
remaining vestige
of the Big Thicket bio-system in Harris County, containing woodlands, meadows,
wetlands, and
riverine areas. There is bio-diversity
that would be rare in any comparable space. East End
Park is an urban
nature preserve with 3.5 miles of developed trails and
2 miles of natural trails. In
addition to deer and alligators,
the park is a favorite of local birders who have identified 141 species of

birds in the park, including several that
are threatened or endangered.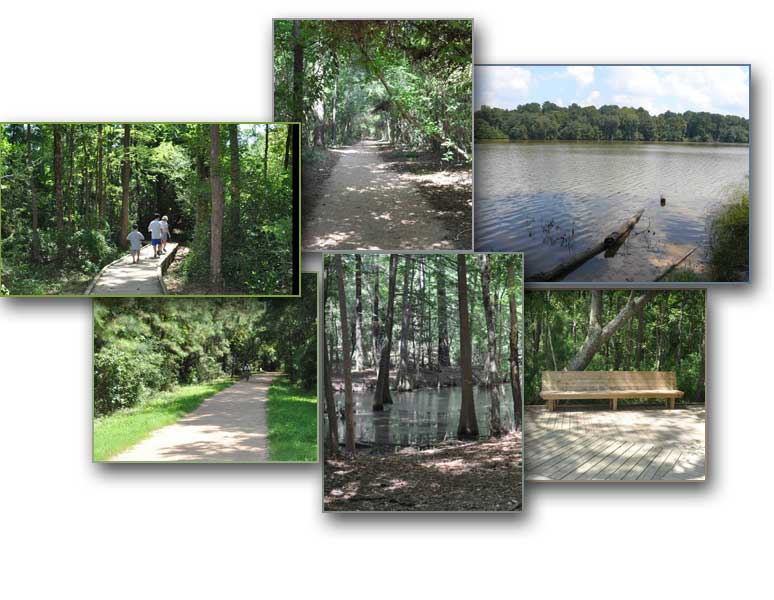 Amenities include:
hiking/biking trails, picnic areas
East End aerial view

Visit EastEndPark.com